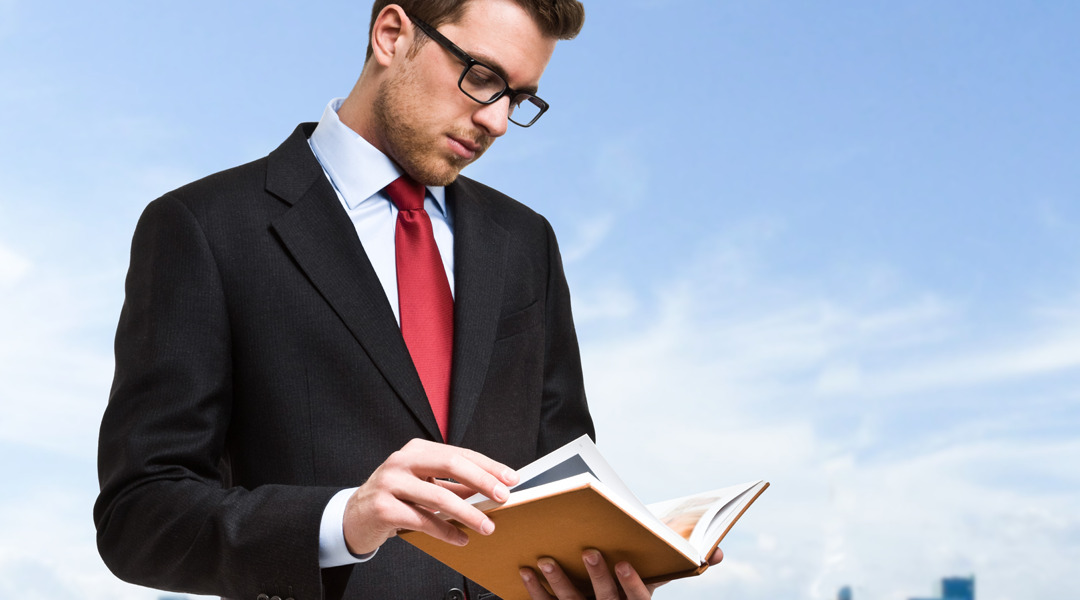 Reading List
What We're Reading…
Here's What We're Reading
Reading List
From time management, to leading a team, to beating the competition – these books may be something you are interested in reading as well.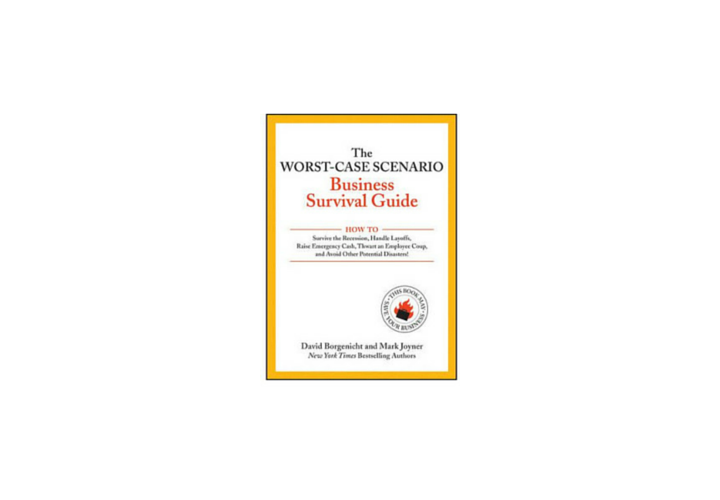 David Borgenicht | Mark Joyner
The Worst-Case Scenario Business Survival Guide
Since 1999, the Worst-Case Scenario survival handbooks have provided readers with real answers for the most extreme situations. Now, in a time of economic crisis, the bestselling series returns with a new, real-world guide to avoiding the worst business cataclysms. Here, you'll find solutions for the most dangerous, deadly situations your business will ever encounter-whether those crises relate to finance, human resources, strategy, sales and marketing, or the executive suite.
This book is no joke-and you won't find any buzzwords or fables about fictitious CEOs in here-just expert advice and step-by-step info on what to do when you're facing a true business nightmare. You'll learn how to stay in business when you can't make payroll, fend off an employee coup, perform emergency surgery on your overhead, deal with nightmare customers and more. The Worst-Case Scenario Business Survival Guide provides you the answers you need when disaster strikes-and what you must know to avoid the next one.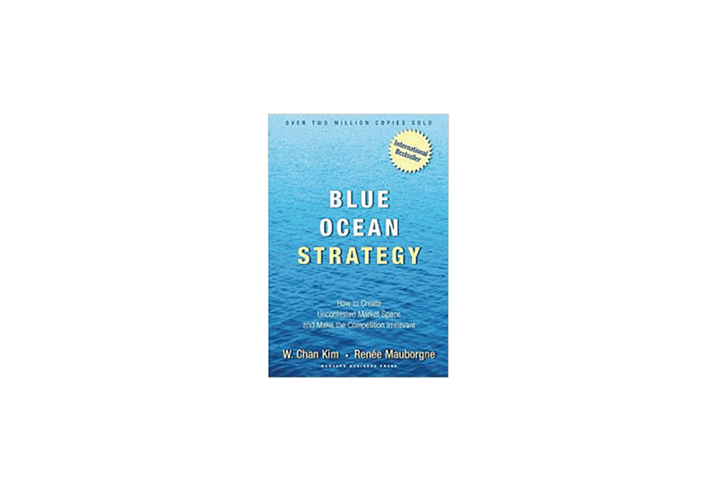 W. Chan Kim | Renee Maurborgne
Blue Ocean Strategy
Blue Ocean Strategy: How to Create Uncontested Market Space and Make the Competition Irrelevant. This global bestseller challenges everything you thought you knew about the requirements for strategic success. Now updated with fresh content from the authors, Blue Ocean Strategy argues that cutthroat competition results in nothing but a bloody red ocean of rivals fighting over a shrinking profit pool. Based on a study of 150 strategic moves (spanning more than 100 years across 30 industries), the authors argue that lasting success comes not from battling competitors but from creating "blue oceans"– untapped new market spaces ripe for growth.
Blue Ocean Strategy presents a systematic approach to making the competition irrelevant and outlines principles and tools any organization can use to create and capture their own blue oceans. Consider this your guide to creating uncontested market space–and making the competition irrelevant.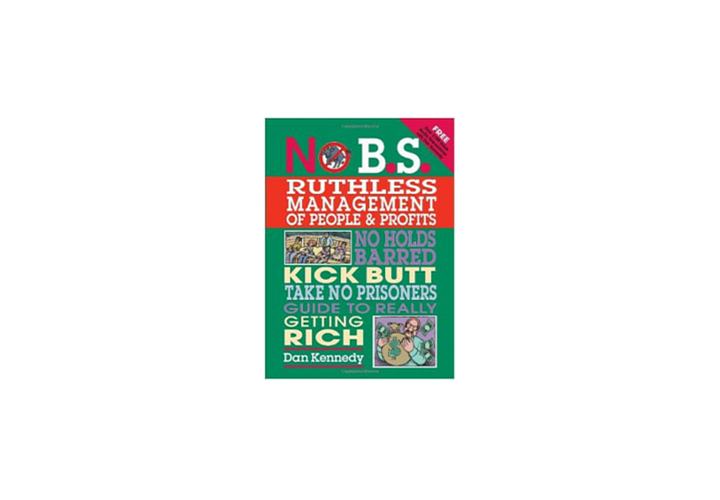 Dan Kennedy
No B.S. Ruthless Management of People and Profits
No B.S. Ruthless Management of People and Profits: No Holds Barred, Kick Butt, Take-No-Prisoners Guide to Really Getting Rich. What does it really take to get productivity from people and, by doing so, maximum profits for your business? In this new edition, Kennedy expands on his proven (if radical) strategies to get accountability, profitability, and productivity from employees.
In his traditional No B.S. style, Kennedy kicks traditional leadership and management ideas squarely in the teeth with a realistic, straightforward assessment of the real relationship between business owners and their employees. Uncompromising strategies help managers gain iron-fisted control and get the results they demand. This take-no-prisoners advice liberates entrepreneurs to act in their best interests and insist on implementation of their objectives. And it leads to a cooperative, high-performance team when traditional textbook methods fail. Topics include learning how to hire profitable employees, taking home as much money as possible, making every employee's job a profit center, managing the powerful force of word of mouth, compressing the time between idea and action for maximum profits, and posing questions to individuals that force them to think and improve productivity.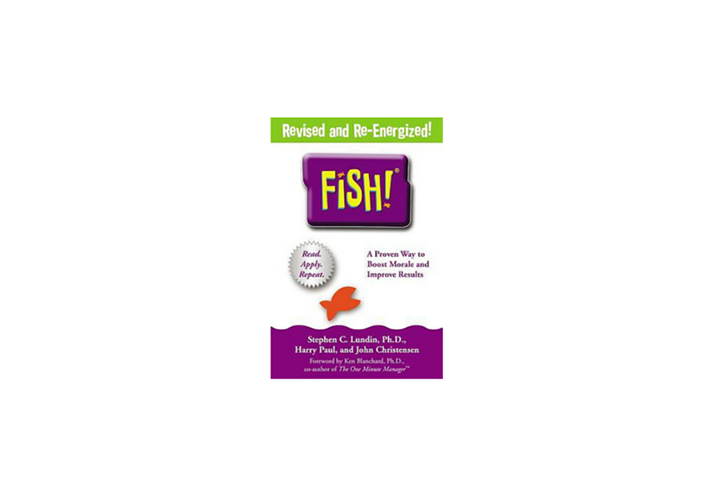 Stephen C. Lundin | Harry Paul | John Christensen
Fish: A Proven Way to Boost Morale and Improve Results
Imagine a workplace where everyone chooses to bring energy, passion, and a positive attitude to the job every day. Imagine an environment in which people are truly connected to their work, to their colleagues, and to their customers.
In this engrossing parable, a fictional manager is charged with the responsibility of turning a chronically unenthusiastic and unhelpful department into an effective team. Across the street from her office is Seattle's very real Pike Place Fish Market, world famous and wildly successful thanks to its fun, bustling, joyful atmosphere and customer service. By applying ingeniously simple lessons learned from the actual Pike Place fishmongers, our manager learns how to energize those who report to her and effect an astonishing transformation in her workplace.
Addressing today's work issues (including employee retention and burnout) with an engaging metaphor and an appealing message that applies to any sector of any organization, Fish! offers wisdom that is easy to grasp, instantly applicable, and profound–the hallmarks of a true business classic.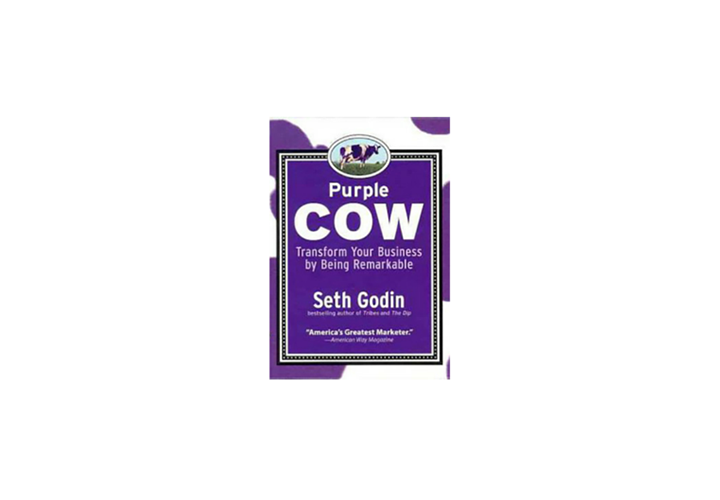 Seth Godin
Purple Cow, New Edition: Transform Your Business by Being Remarkable
You're either a Purple Cow or you're not. You're either remarkable or invisible. Make your choice.
What do Starbucks and JetBlue and Krispy Kreme and Apple and Dutch Boy and Kensington and Zespri and Hard Candy have that you don't? How do they continue to confound critics and achieve spectacular growth, leaving behind former tried-and true brands to gasp their last?
Face it, the checklist of tired 'P's marketers have used for decades to get their product noticed -Pricing, Promotion, Publicity, to name a few-aren't working anymore. There's an exceptionally important 'P' that has to be added to the list. It's Purple Cow.
Cows, after you've seen one, or two, or ten, are boring. A Purple Cow, though…now that would be something. Purple Cow describes something phenomenal, something counterintuitive and exciting and flat out unbelievable. Every day, consumers come face to face with a lot of boring stuff-a lot of brown cows-but you can bet they won't forget a Purple Cow. And it's not a marketing function that you can slap on to your product or service. Purple Cow is inherent. It's built right in, or it's not there. Period.
In Purple Cow, Seth Godin urges you to put a Purple Cow into everything you build, and everything you do, to create something truly noticeable. It's a manifesto for marketers who want to help create products that are worth marketing in the first place.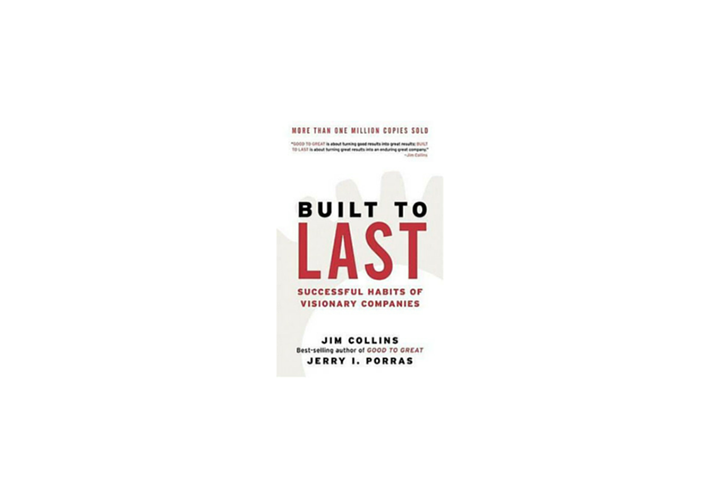 Jim Collins | Jerry Porras
Built to Last: Successful Habits of Visionary Companies
Drawing upon a six-year research project at the Stanford University Graduate School of Business, James C. Collins and Jerry I. Porras took eighteen truly exceptional and long-lasting companies and studied each in direct comparison to one of its top competitors. They examined the companies from their very beginnings to the present day — as start-ups, as midsize companies, and as large corporations.
Throughout, the authors asked: "What makes the truly exceptional companies different from the comparison companies and what were the common practices these enduringly great companies followed throughout their history?"
Filled with hundreds of specific examples and organized into a coherent framework of practical concepts that can be applied by managers and entrepreneurs at all levels, Built to Last provides a master blueprint for building organizations that will prosper long into the 21st century and beyond.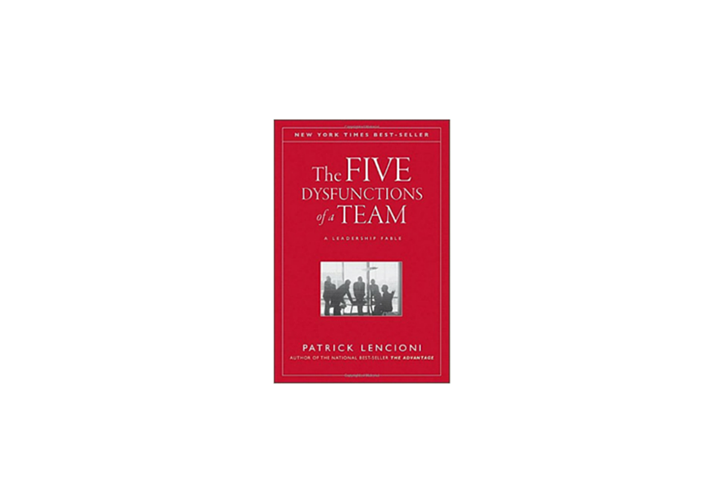 Patrick Lencioni
The Five Dysfunctions of a Team
In The Five Dysfunctions of a Team, Patrick Lencioni turns his keen intellect and storytelling power to the fascinating, complex world of teams.
Kathryn Petersen, Decision Tech's CEO, faces the ultimate leadership crisis: Uniting a team in such disarray that it threatens to bring down the entire company. Will she succeed? Will she be fired? Will the company fail? Lencioni's utterly gripping tale serves as a timeless reminder that leadership requires as much courage as it does insight.
Throughout the story, Lencioni reveals the five dysfunctions which go to the very heart of why teams even the best ones-often struggle. He outlines a powerful model and actionable steps that can be used to overcome these common hurdles and build a cohesive, effective team. Just as with his other books, Lencioni has written a compelling fable with a powerful yet deceptively simple message for all those who strive to be exceptional team leaders.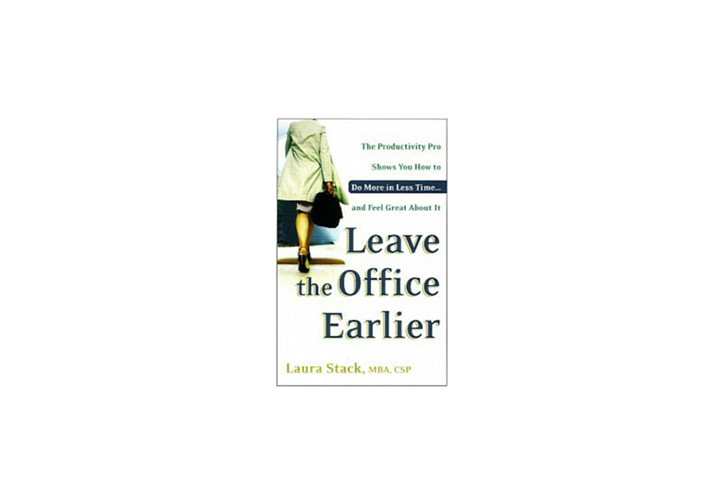 Laura Stack
Leave The Office Early
Leave the Office Earlier: The Productivity Pro Shows You How to Do More in Less Time…and Feel Great About It. Long hours. Juggling family and work. Deadlines. High stress levels. Today's professionals are feeling more overworked and overwhelmed than ever before. Yet you CAN get more done than you ever thought possible–and still get home to your real life sooner. Laura Stack, "The Productivity Pro,"® shows you how.
Leave the Office Earlier explores the ten key factors that improve results, lower stress, and save time in today's workplace. Fun, interactive quizzes speed you to exactly the advice and techniques you need the most. You can tailor this information-loaded book to your own needs by focusing on your problem areas–such as time-wasters, distractions, email overload, or poor organization–and by following the easy-to-implement solutions. With Laura Stack's help, you'll work more efficiently and be more productive in every area of your life, so that you can really live according to your priorities. Don't just work faster. Work better, reduce stress, and leave the office earlier!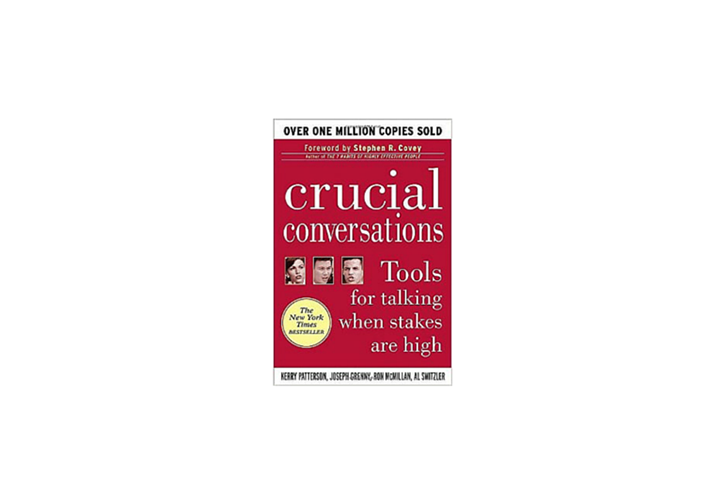 Karry Patterson | Joseph Grehny | Bob McMillan | Al Switzler
Crucial Conversations: Tools for Talking When Stakes Are High
Crucial Conversations exploded onto the scene ten years ago and revolutionized the way people communicate when stakes are high, opinions vary, and emotions run strong. Since then, millions of people have learned how to hold effective crucial conversations and have dramatically improved their lives and careers thanks to the methods outlined in this book.
Now, the authors have revised their bestselling classic to provide even more ways to help you take the lead in any tough conversation:
New firsthand accounts of how these skills changed readers' lives
New case studies showing how business leaders successfully applied these methods to achieve results
New links to videos teaching what to do and what to avoid during crucial conversations
New research findings offering fresh insights for applying the skills taught in the book
Crucial Conversations is filled with practical advice you can start using today:
Prepare for high-stakes conversations
Make it safe to talk about almost anything
Transform unpleasant emotions into powerful dialogue
Be persuasive, not abrasive
Crucial Conversations gets you past the hard parts of dialogue and helps you achieve relationships that are real, productive, and that will enrich your life and career.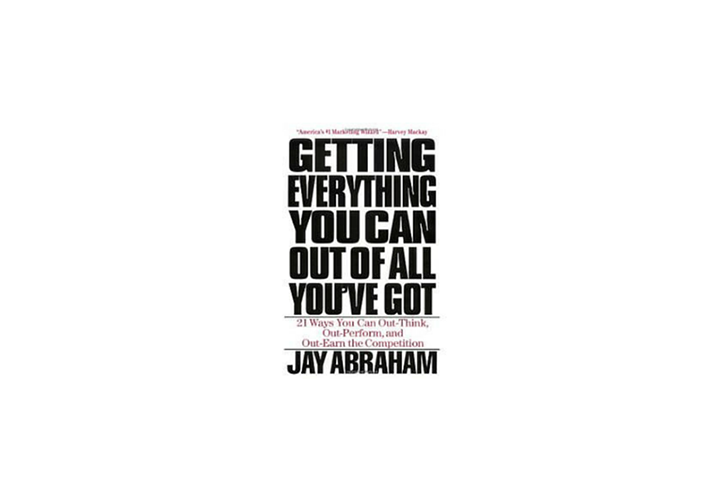 Jay Abraham
Getting Everything You Can Out of All You've Got
Getting Everything You Can Out of All You've Got: 21 Ways You Can Out-Think, Out-Perform, and Out-Earn the Competition. Jay Abraham has created a program of proven strategies to help you realize undreamed-of success! Unseen opportunities face each of us every day. Using clear examples from his own experience, Jay explains just how easy it can be to find and/or create new opportunities for wealth-building in any existing business, enterprise, or venture.
And just how easy can it be? One entrepreneur took the concept of the ballpoint pen and refined it into a multimillion-dollar idea: roll-on deodorant. Fred Smith of Federal Express took the methods that banks use for clearing checks to develop an overnight delivery company that has revolutionized the way we do business. Now, what have you seen– or are going to see– that you could take and turn to your advantage?
This program focuses on helping you spot the hidden assets, overlooked opportunities, and untapped resources around you, and gives you, and gives you fresh eyes with which to see and capitalize on them. You'll also learn how to adapt and apply these tools to your unique circumstances to maximize your income, influence, power, and success.
Business Tool Kit
Bank of Tennessee wants to help your business succeed. We've created this exclusive Business Tool Kit to provide helpful information for our business customers.
Cash Management
Fraud
Leadership
Marketing
Online Marketing
Reading List
Seminars
Welcome Kit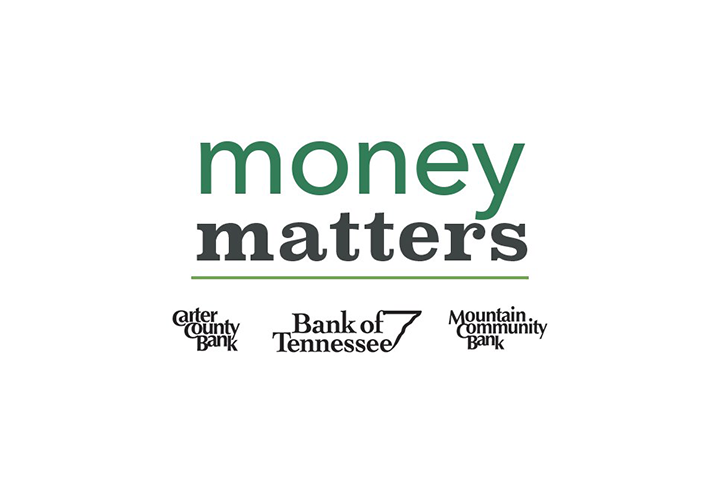 Receive Our Exclusive E-newsletter
Subscribe
If you would like to receive more tips and articles like these, please sign up to receive our E-newsletter. Money Matters is a quarterly newsletter exclusively for our business customers. This e-newsletter was created with YOU in mind.
In each issue of Money Matters, you'll get:
Interesting articles to help you be more successful, information on upcoming events and seminars, profiles of Bank of Tennessee employees, practical tips to enhance your business, and much more.