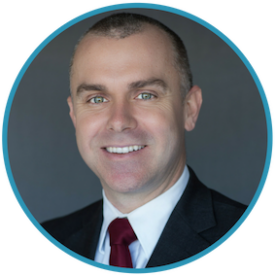 Depository Services Officer
Johnson City
Meet Rod Stent
Name
Roderick Stent; I have gone by "Rod" since the third grade.
Job Duties
I help FIGHT FRAUD supporting our business customers in providing solutions that add checks and balances to their banking and working with their money. In addition, I work with businesses to Add Convenience, Add Efficiency and/or Save Money managing their cash flow.
Years of Experience
I've been in banking since 2003.
Education
BA from University of Wisconsin – Madison. Additional training and continued education in Leadership, Training and Presentations, and Business Writing.
Volunteerism
Presented Financial Education Seminars to College Students, United Way donor, Photography for Charity Galas, prep-cook for Church's Soup Kitchen, Crisis Counselor, and continued donor to our National Parks.
Favorite Quote or Quote You Often Say
"there's always the unexpected…" William Holden.
Fun Fact About Me
I thoroughly enjoy cooking for others. I like the challenge of creating something that could make a meal from the existing ingredients.
Office Location
Northeast Tennessee and Western North Carolina. I work with customers throughout our footprint.