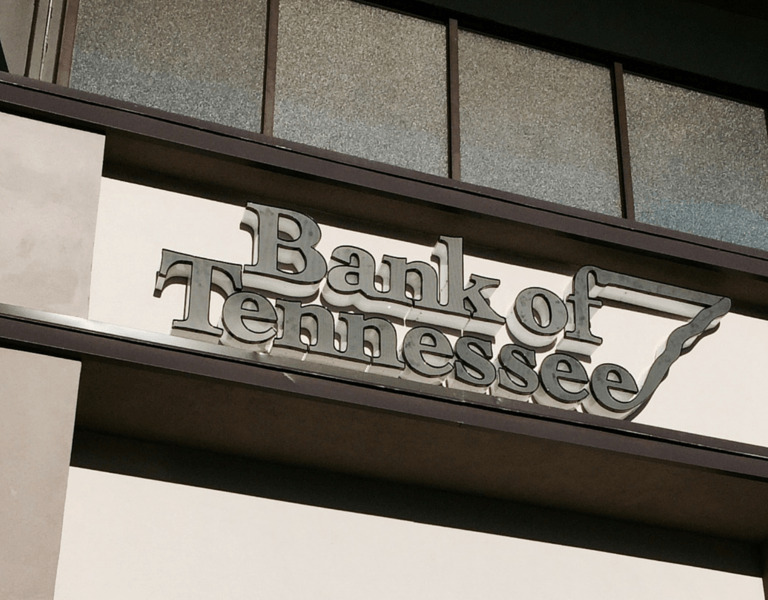 Like many other successful companies, Bank of Tennessee and Carter County Bank came from humble beginnings. But even when you Start Small, Think Big. With visionary leadership, knowledgeable employees, and good investment decisions, success will be the result.
Carter County Bank was started by a group of local business owners and leaders in downtown Elizabethton, TN. William B. Greene Jr. purchased Carter County Bank and First People's Bank from the Carroll Reece family in 1964 making him the country's youngest bank president at the age of 24. Over the past 84 years, we expanded to include 6 branches throughout Carter County plus Mountain Community Bank which is located in Linville, NC.
Mr. Greene and his father, William B. Greene Sr., soon realized there was an opportunity to expand in to the rest of the Tri-Cities area and opened Bank of Tennessee in 1974 in downtown Kingsport, TN. Almost 50 years later, our Bank of Tennessee presence includes locations in Bristol, Johnson City, Gray, Erwin, Jonesborough, Blountville, Nashville, Hendersonville, Mt. Juliet and Knoxville, and an Operations Center located near the Tri-Cities Regional Airport.
In January 2013, Carter County Bank and Bank of Tennessee joined together to form one financial institution. Combining two strong financial institutions meant we could remain competitive in our pricing and technology offerings. With 98% of the ownership located here, and 100% of business decisions made in the Tri-Cities, we are genuinely a locally owned and operated company. That means we understand the challenges and opportunities our community faces.
With our experience, expert employees, and financial products and services – we can help you THINK BIG for your business.