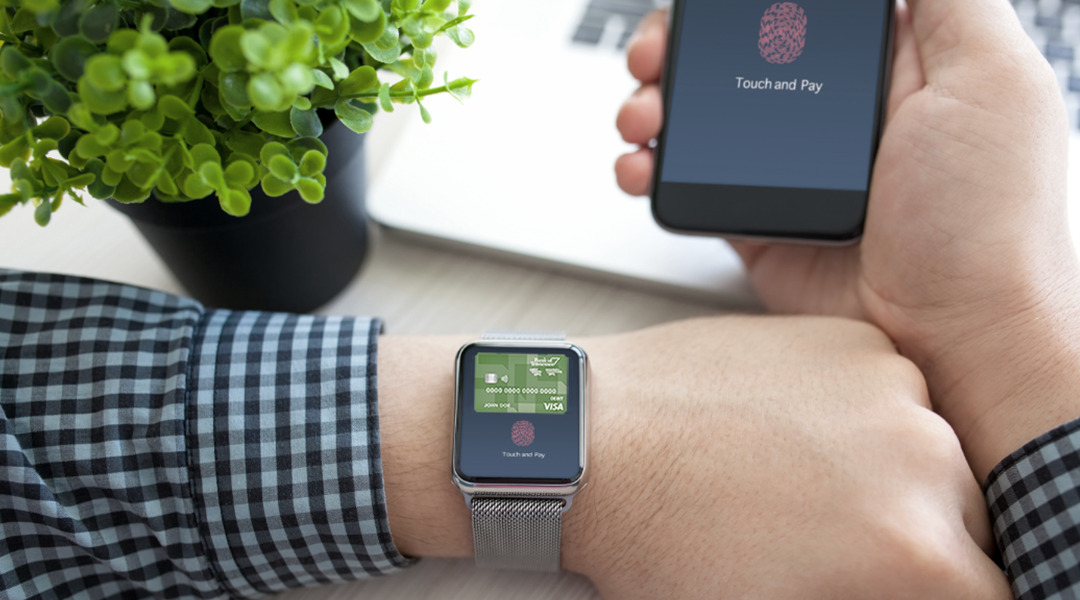 MOBILE WALLET
Forgot your wallet? We've got you covered.
ACCEPTED ALMOST ANYWHERE
Mobile Wallet
A mobile wallet is a way to carry your debit card in electronic form on a mobile device. Instead of paying for your purchase with a physical card, you can pay with your smartphone, tablet, or smart watch.
Now you can add your Bank of Tennessee Visa credit or debit card to Apple Pay, Google Pay or Samsung Pay.
Learn More About Mobile Wallet
Frequently Asked Questions
Bank of Tennessee Visa debit cards and credit cards for consumers and business are eligible for mobile wallet.

Yes, you can enroll all of your Bank of Tennessee credit and debit cards.
Mobile Wallets create an electronic version of your cards, assigning an account number specific to your device, for added protection. once the account number is created, you can use Mobile Wallet at participating merchants who accept this form of payment. Just tap and pay. For more details, visit:
Apple Pay: https://www.apple.com/apple-pay/
Samsung Pay: http://www.samsung.com/us/samsung-pay/
Google Pay: https://pay.google.com/about/

No, a virtual account number is created to represent your account information. Your device doesn't send your actual debit or credit card number with your transaction.
Contact us immediately.
Bank of Tennessee debit cards: During business hours 866.378.9500.
After business hours 800.500.1044
Bank of Tennessee credit cards: 800.558.3424
Contact your wireless provider immediately.
Verify the card information entered matches your card, verifying the account number, expiration date, security code are correct. You may need to add or update your billing address for the card. Verify that your card is active and hasn't expired. Still not working? Contact our Mobile Wallet Specialists at 844.586.0418.
© 2015 Visa Inc. All rights reserved.
Apple, the Apple logo, and Apple Pay are trademarks of Apple Inc., registered in the U.S. and other countries.
Android, Google Pay and the Google Logo are trademarks of Google Inc.
© 2015 Samsung Electronics America, Inc. Samsung Pay, Samsung Galaxy and Galaxy S are trademarks or registered trademarks of Samsung Electronics Co., Ltd. Use only in accordance with law. Other company and product names mentioned may be trademarks of their respective owners. Screen images are simulated; actual appearance may vary.