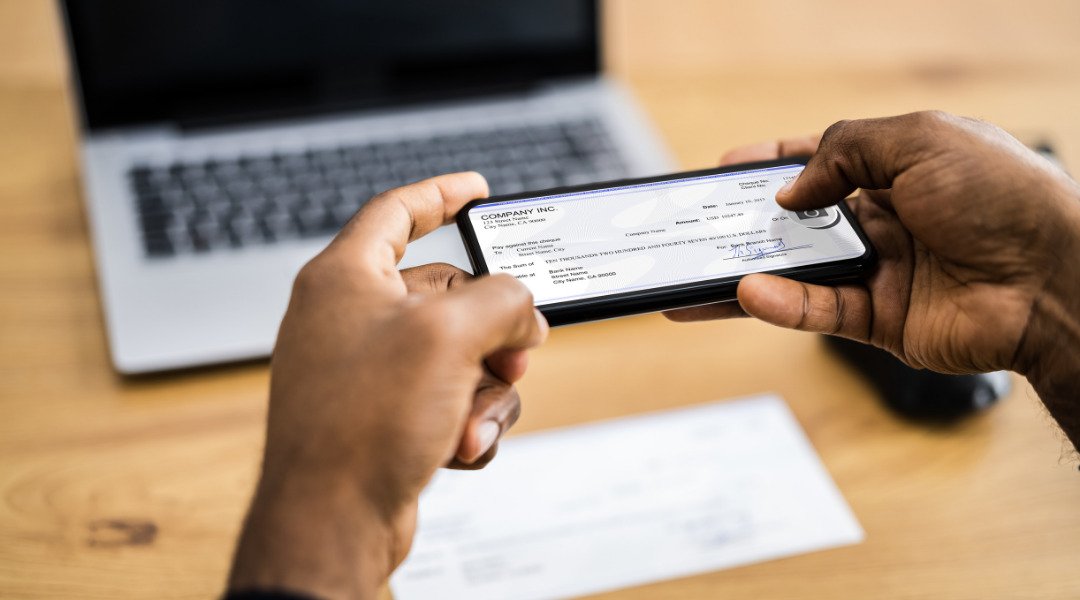 MOBILE DEPOSIT
Deposit checks into your account, wherever you are.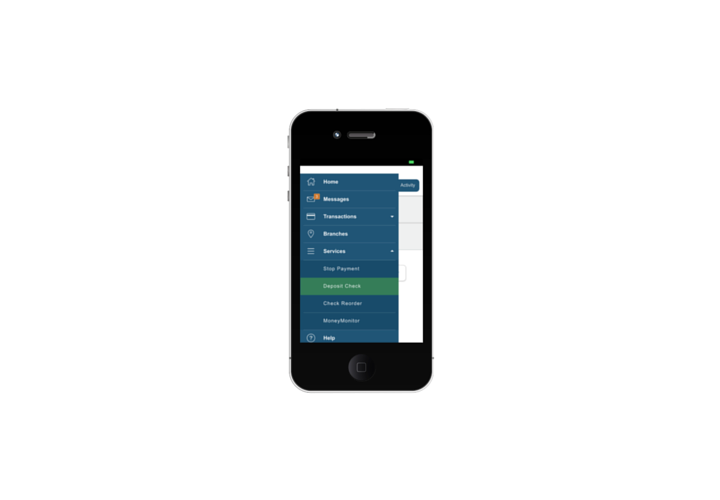 Anytime, Anywhere
One of the most popular mobile banking services we've ever offered, mobile deposit makes banking even more convenient than ever. Making a deposit is as easy as snapping a picture of your check with your smartphone or tablet.
See For Yourself
Mobile Deposit is Quick and Easy
LEARN MORE ABOUT MOBILE DEPOSIT
Mobile Deposit is an easy and convenient way to use the BOT Mobile App on your mobile device to deposit checks into your checking, savings, or money market accounts.
If you aren't already enrolled in Online Banking, create your account.
Download the free BOT Mobile Banking App from the Apple App Store or the Google Play Android Store.
In Online Banking, request Mobile Deposit enrollment by selecting 'Settings', then 'Mobile Deposit' and then review and accept the terms.
Once your eligibility has been confirmed by customer care, you'll receive a secure message indicating the service is ready for use.
Mobile deposit offers the convenience of depositing checks while you're on the go. You can deposit checks 24 hours a day, 7 days a week. It's fast, easy, secure and best of all, it's free with your BOT Mobile App.
Ensure that your check is accepted by Mobile Deposit by endorsing your check exactly as below. Remember, endorsing your check in any other way will cause your check to be rejected by our system.
Your endorsement must include:
Your signature
The words "For mobile deposit only"
If you use BOT Online Banking, and have the BOT Mobile App installed on your iPhone, iPad, Android phone or Android tablet device, you are eligible to use Mobile Deposit. If you're not enrolled in Online Banking, it's easy to get started. Just click here to begin the enrollment process. If you haven't downloaded the Mobile App, visit the Apple App Store or the Google Play Store to download the App.
Once you have deposited the check successfully, and you have verification that the funds are available in your account, you need to keep the check in a safe place for 30 days. After 30 days, mark the check "VOID" and destroy the check.
There is no charge from Bank of Tennessee to use mobile deposit. However, your mobile device must have a data connection plan. Depending on your type of cell phone plan, data rates from your cell phone provider may be incurred.
Bring the check to any Bank of Tennessee, Carter County Bank, or Mountain Community Bank location. We will review the check to make certain that it has not been previously deposited.
No, you can still make deposits at any Bank of Tennessee, Carter County Bank, or Mountain Community Bank location.
If you make a mobile deposit that is received, reviewed and accepted before 5:00 pm Eastern Time on a business day, we consider that day to be the day of your deposit. Funds deposited using mobile deposit will generally be available in 3 business days from the day of deposit.
The mobile deposit app will provide a confirmation to you when we have received the check image. However, each deposit will be reviewed before funds are credited to your account.
Checks may not be payable to anyone other than you
Checks may not be payable to you and another person, unless both payees are owners of the account
Checks may not be drawn on your own accounts
Checks may not be altered in any way
Checks may not previously have been converted to a substitute check
Checks may not be drawn on a financial institution outside the United States
Checks may not be remotely created checks
Checks may not be payable in any form other than US currency
Checks may not be dated more than 6 months prior
Checks may not be payable on-sight or through drafts
Checks may not be starter or counter checks
Checks may not be from a closed account
Checks may not be Savings Bonds
Checks may not be Money Orders, Travelers Checks, American Express Gift Checks
Checks may not be IRA deposits
Checks may not be endorsed in any other manner than instructed (see below)
Checks may not have been previously deposited at any financial institution or submitted through mobile deposit at Bank of Tennessee or any other financial institution
There is not a limit on the number of checks you can deposit daily or monthly.
Unfortunately, Mobile Deposit will not work on the Kindle Fire.