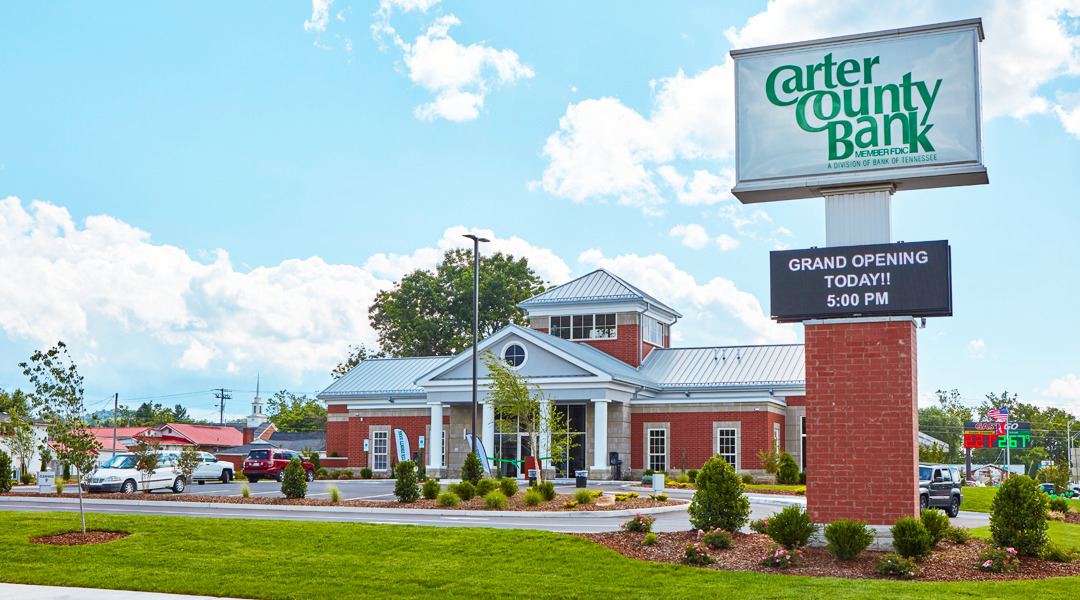 Feeling Nostalgic?
Carter County Bank Marketing
Take a look back at advertising for Carter County Bank through the decades.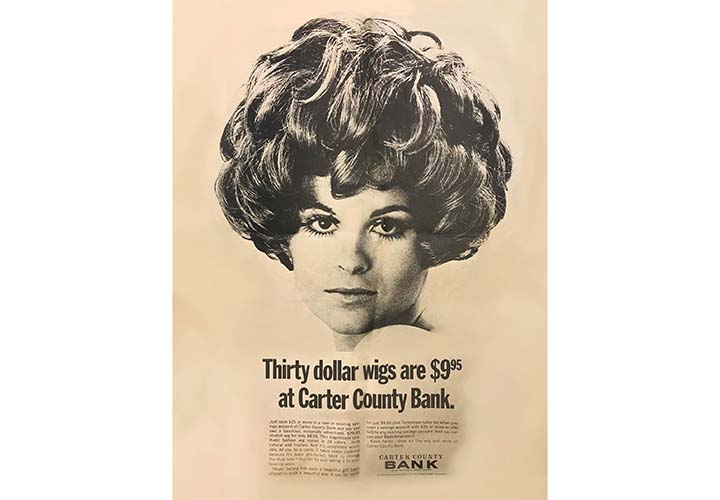 A promotion from 1970 that's still turning heads.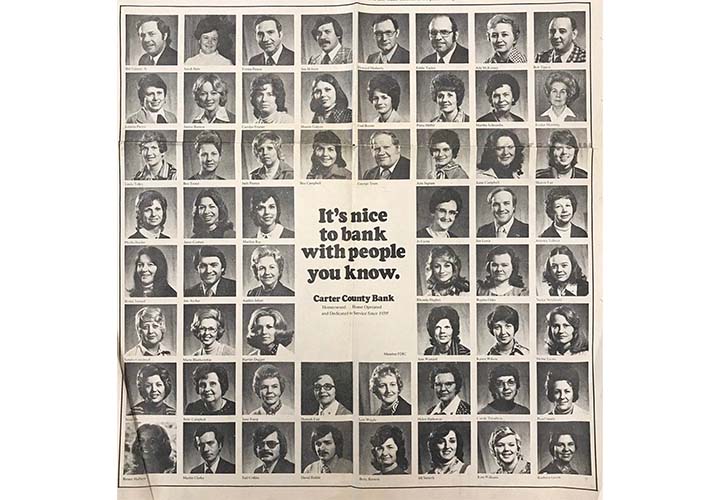 The employees of Carter County Bank in 1976. Those hairstyles…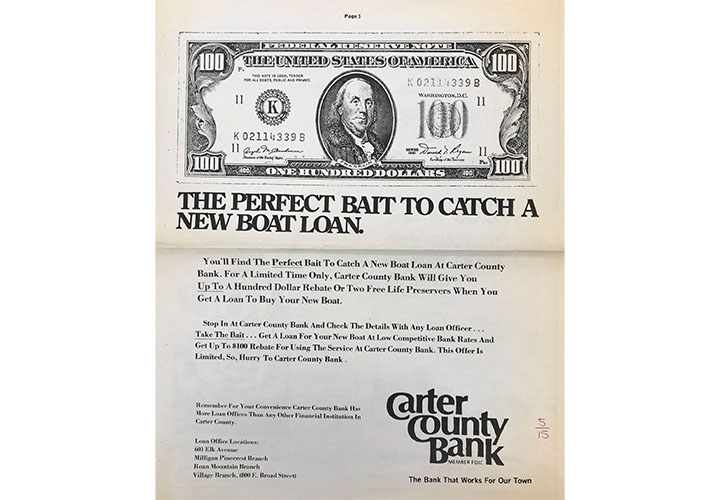 1981 boat loan ad. Notice the new logo and tag line.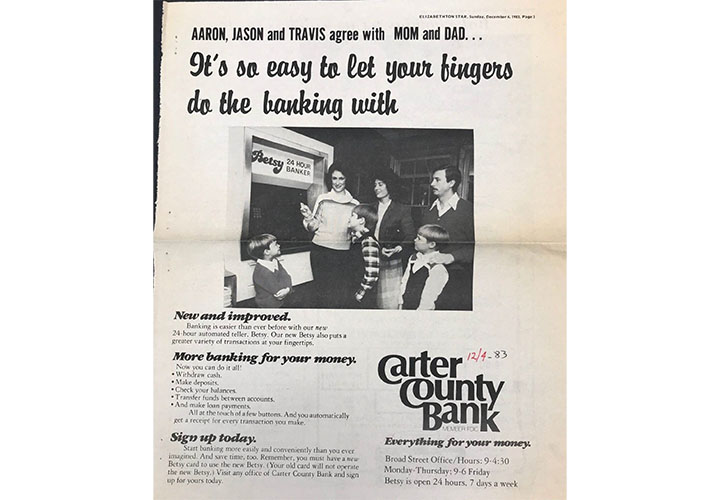 March, 1983. Betsy, the first ATM in Carter County was rolled out 6 years earlier, in 1977.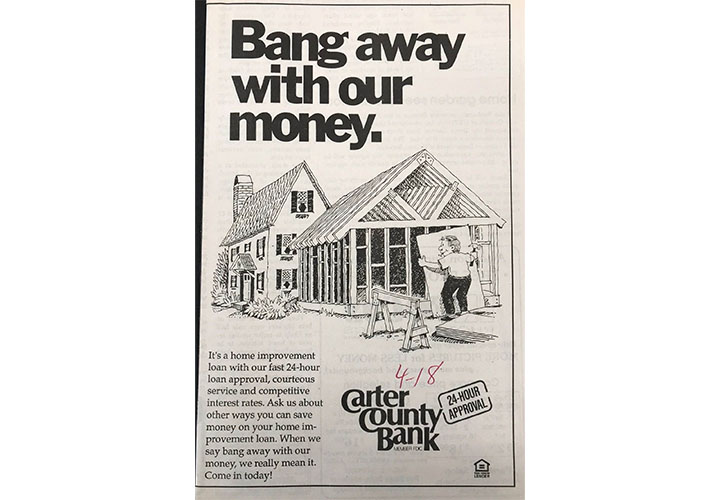 April, 1983. We approve loans even faster today.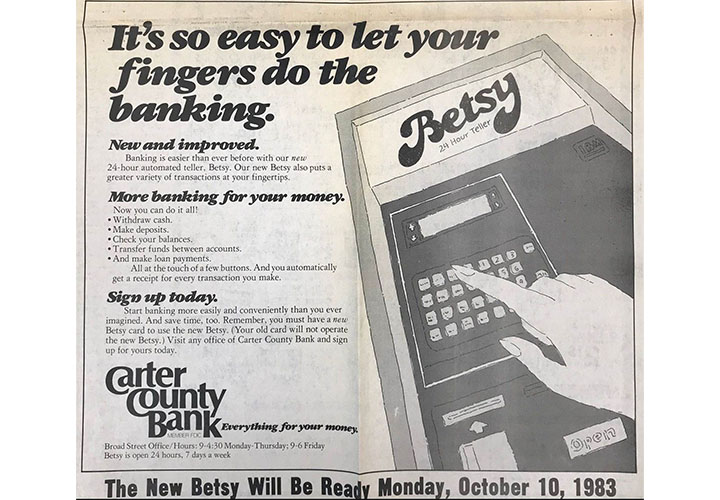 Betsy gets a facelift in 1983, not to mention there's a new tag line for the bank.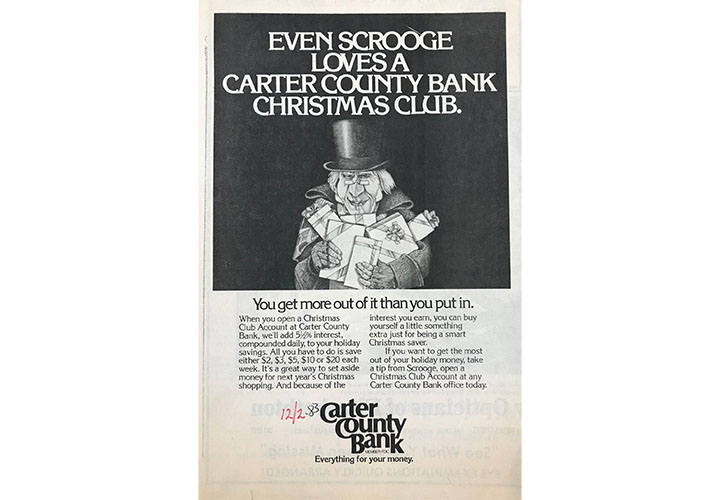 December, 1983. Our Christmas club had a great interest rate of 5.5%!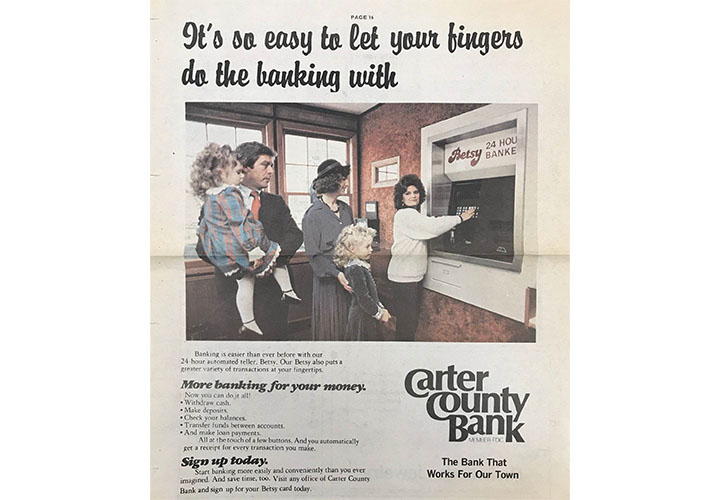 Teaching the kids about the latest banking technology, 1983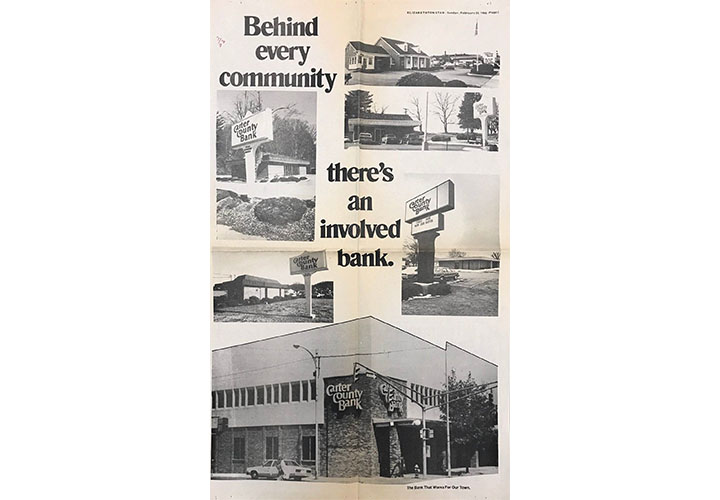 This 1986 advertisement unveils the first in a series of ads to highlight the bank's involvement in the community. The tag line says it all.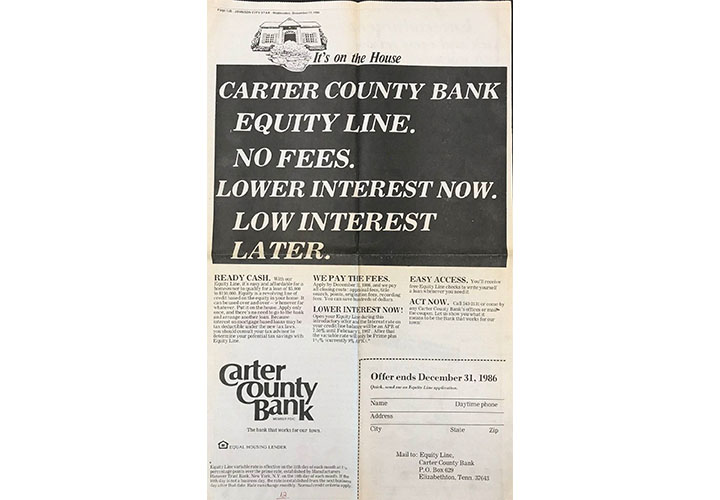 Carter County Bank was the first bank in the county to introduce equity loans in 1986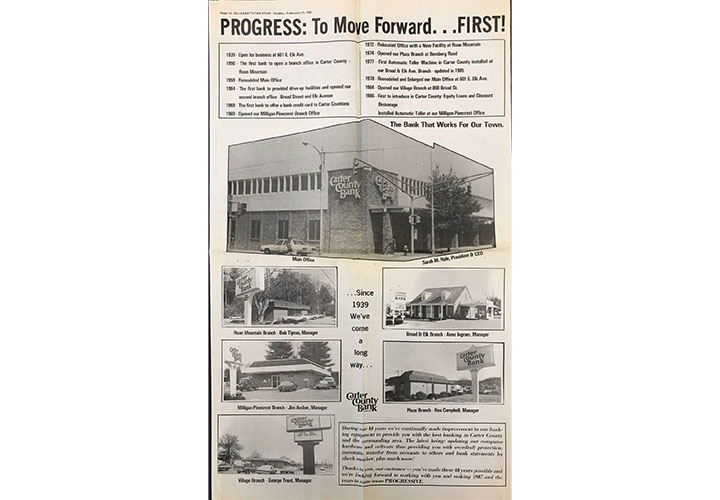 The 1987 progress edition of the Elizabethton Star touted the 'firsts' for Carter County Bank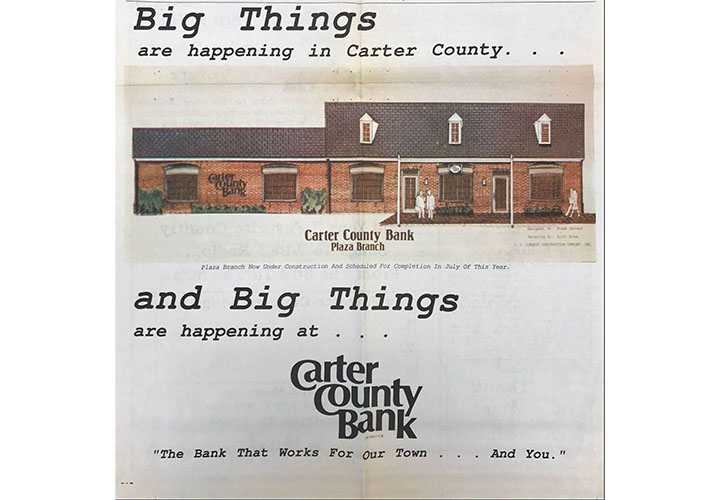 The big thing in 1988? Our Williamsburg branch was substantially enlarged and modernized. Full color ads were also now available at the Elizabethton Star.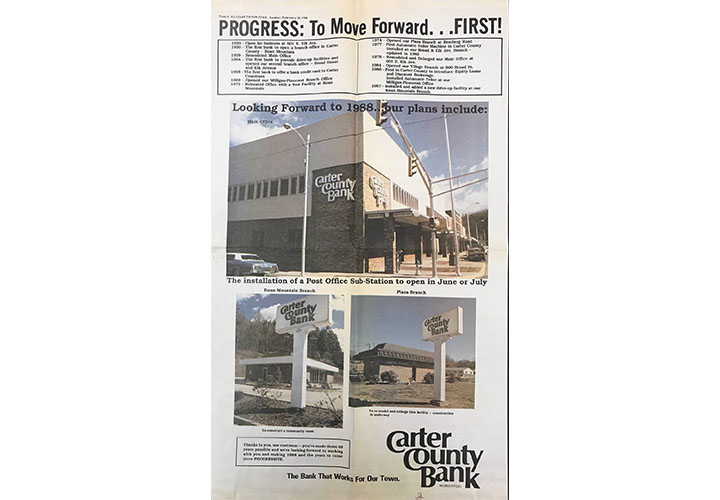 Our ad in the 1988 progress edition of the Star contains an interesting tidbit: the Main Office was utilized as a post office while a new post office was being built.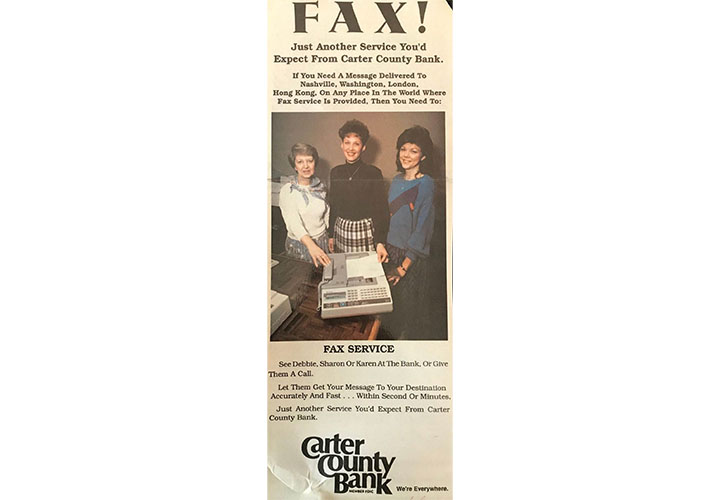 You'll recognize these faces in an ad for another Carter County Bank innovation in 1989: the Fax machine. Also notice the new tag line.
1989: A dozen reasons to bank with Carter County Bank, straight from William B. Greene, Jr.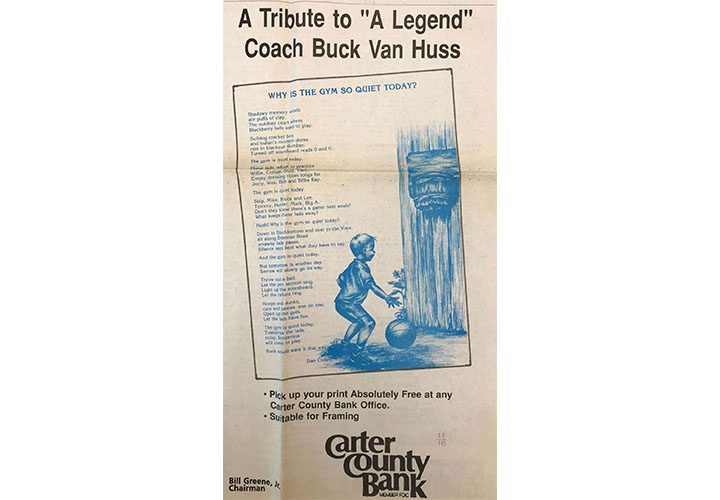 A moving tribute to honor the legendary Buck Van Huss, who died on June 30, 1990.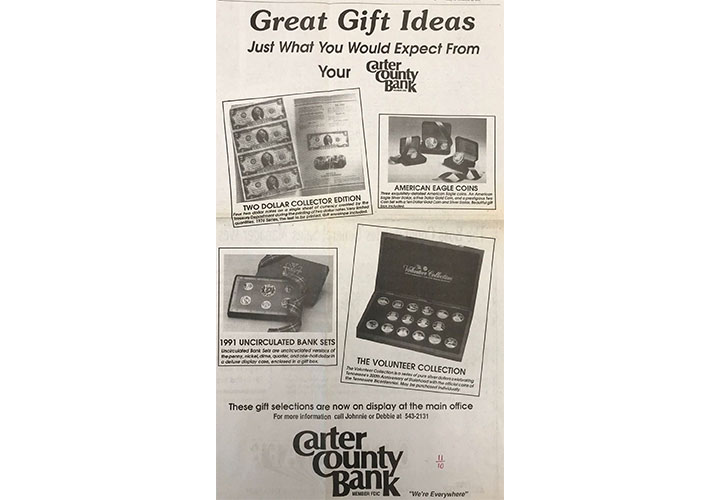 If you were looking for gift ideas for Christmas in 1991, we had you covered.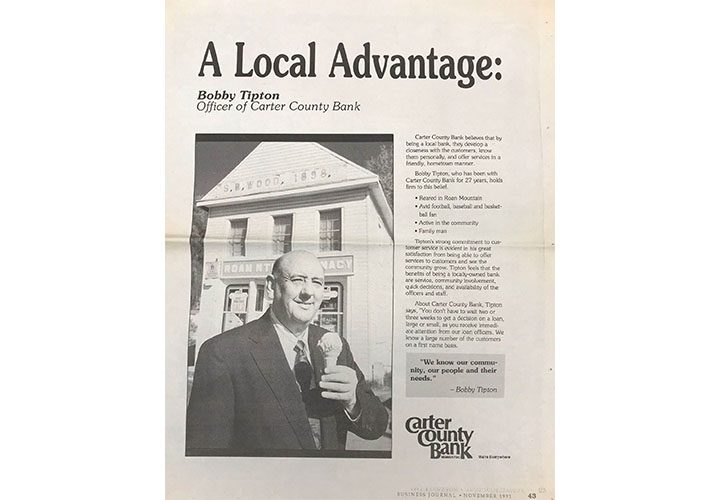 A very unique campaign rolled out in 1991 to showcase the bank's team and the advantage of banking with local, community leaders.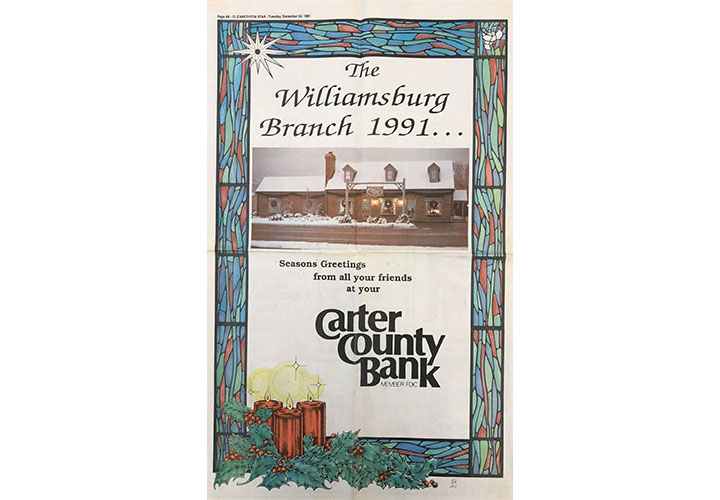 Merry Christmas from your friends at Carter County Bank!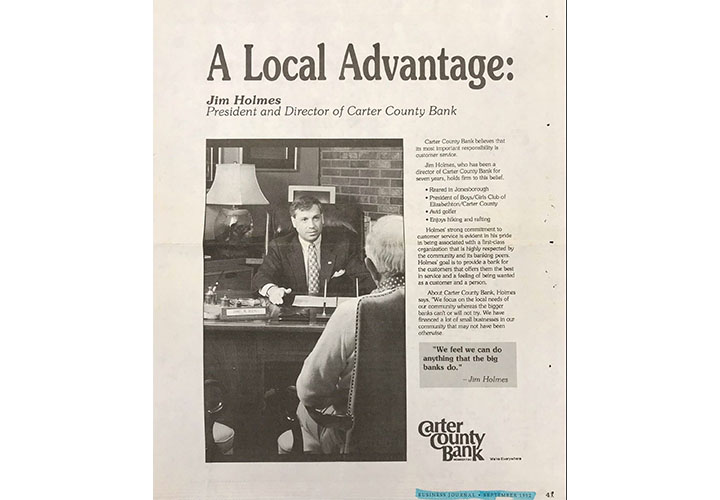 Another Local Advantage ad from 1992 featuring bank president Jim Holmes: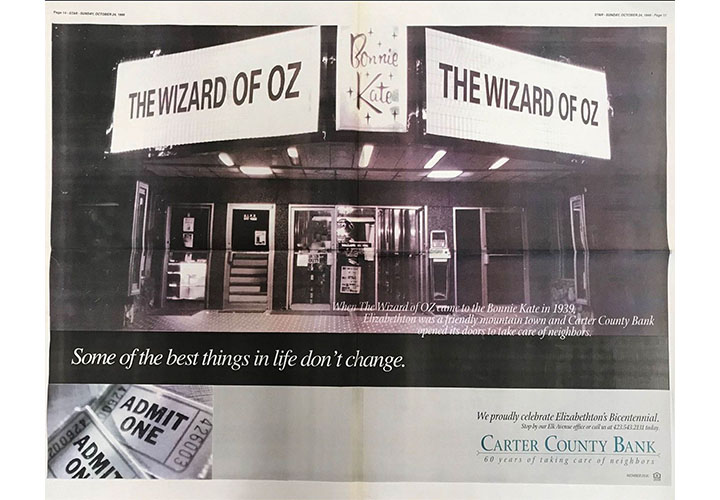 To celebrate Elizabethton's Bicentennial in 1999, we paid homage to an Elizabethton landmark.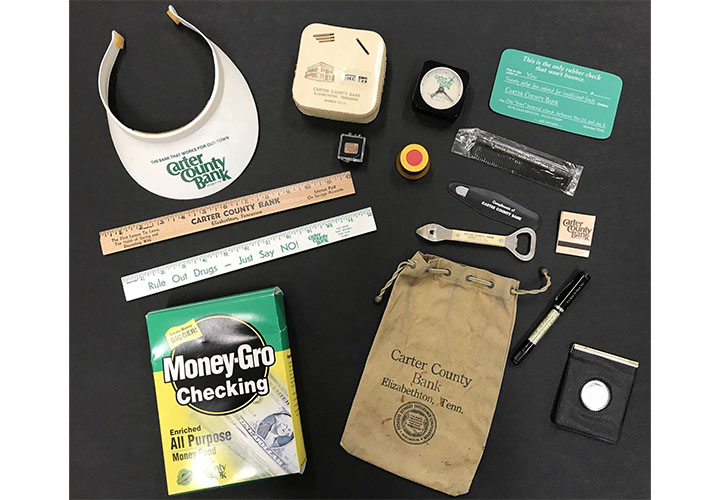 Banks are known for giveaways. Check out some of the items we offered over the past 60 years: