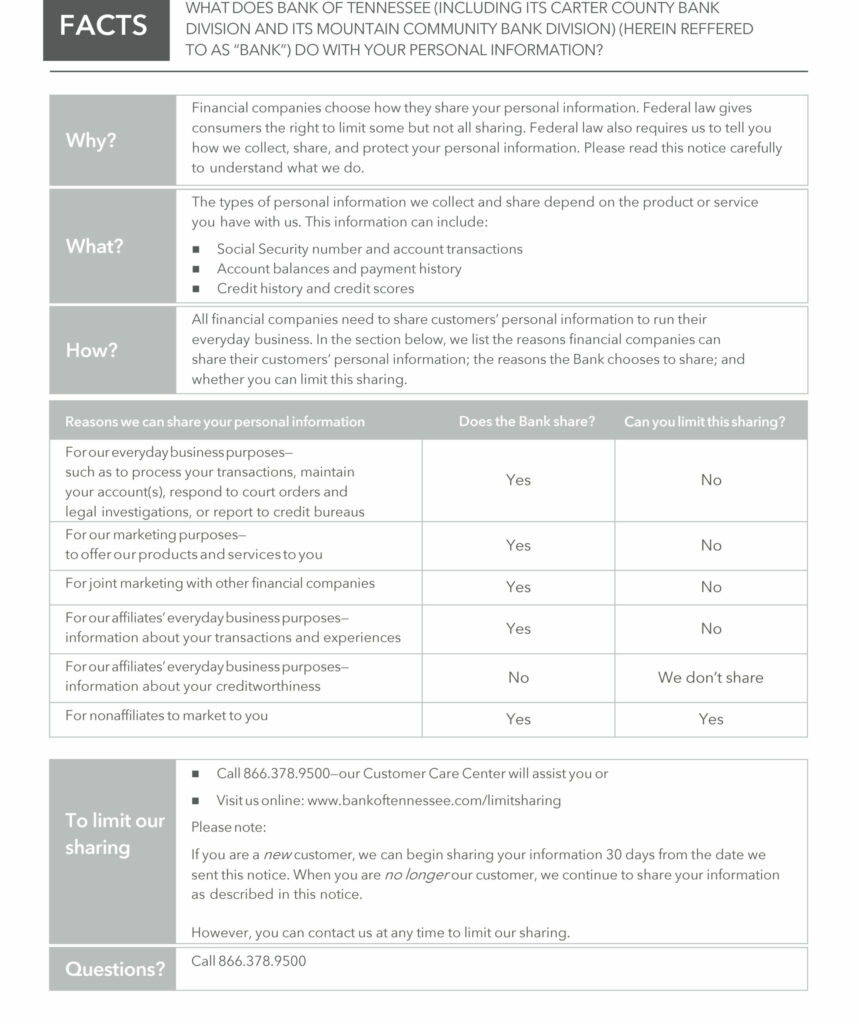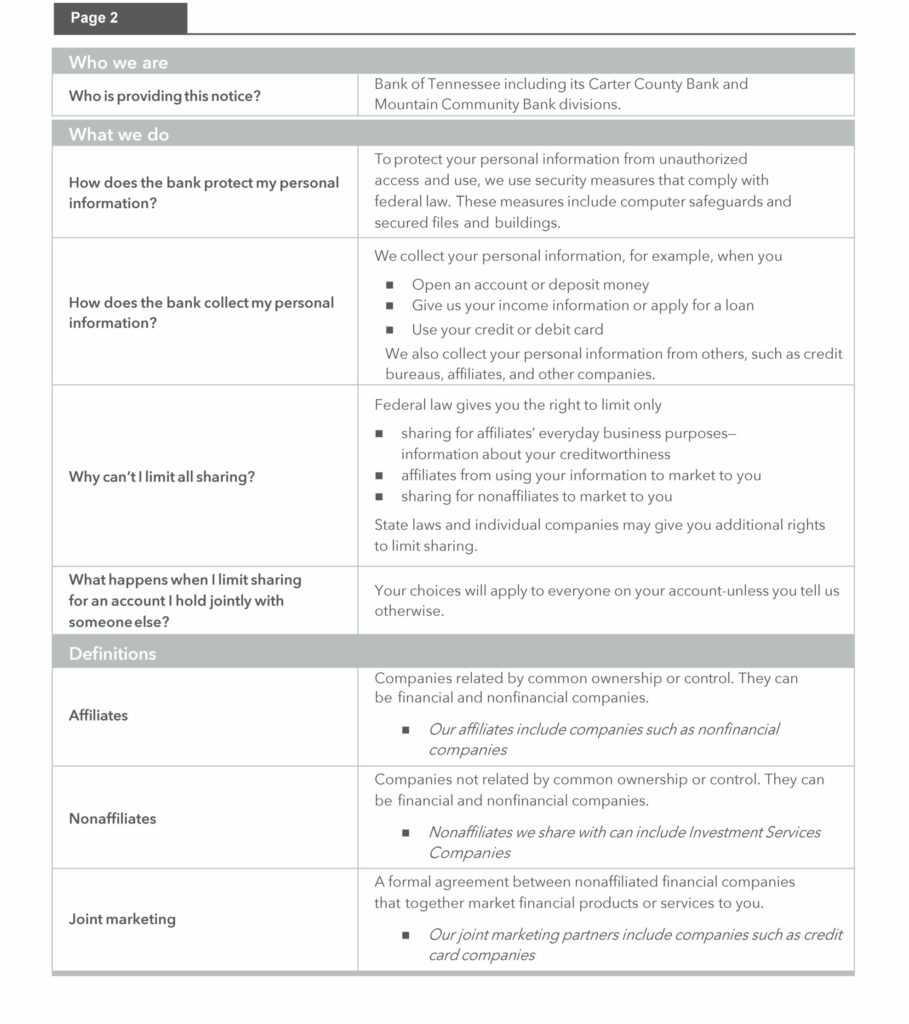 Addendum: Mobile Banking App Data Sharing
In addition to information sharing outlined in our Privacy Notice, if you use our Mobile Banking Apps, we use the data collected to provide access to the Mobile Banking Apps, improve and enhance the quality of our mobile banking services, and process customers' transactions.
The Mobile Banking Apps require permissions to utilize functions within your device in order to deliver mobile banking services. The table below describes how we share data on your mobile or tablet device.
| PERMISSIONS | FUNCTION | EXAMPLE |
| --- | --- | --- |
| Camera | Allows access to the device's camera | Mobile Remote Deposit |
| Location | Allows access to location | Maps |
| Access to External Storage | Allows access to files/media on the device | Secure Message Attachments |
If you have questions about how we utilize your data in our Mobile Banking Apps, please contact us at 866.378.9500.