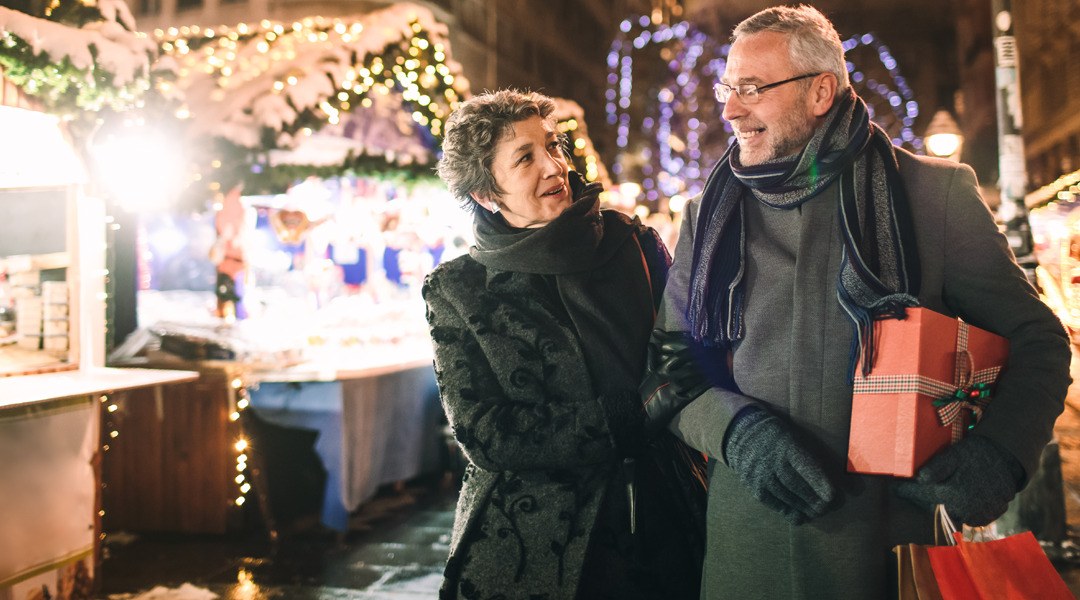 Shop at Local
Holiday Events
Holiday shopping doesn't have to be a chore. In fact, depending on where you go, it can be an exciting experience that creates memories or becomes part of your family's traditions.
ARTS AND CRAFT FAIRS
Creative crafters and fine artists in your community have likely spent the year creating items that they offer at art shows and craft fairs in the months leading up to the holiday season. It's a great way to purchase unique gifts while supporting individuals in your community.
Take both cash and credit cards. While most vendors will take credit cards, sometimes a venue has limited WiFi access that can make processing those cards slow. Also, this isn't the place to haggle. Think of them as more of a pop-up retail store than a garage sale.
DOWNTOWN AREAS
Check out local downtown areas who are usually filled with small, locally-owned businesses. In recent years, downtowns across this region, and the country, have seen a surge in local support through organized activities such as Small Business Saturday and Christmas Open House events. These family-friendly shopping events are usually filled with fun themes and activities while providing you a chance to visit local clothiers, art galleries, jewelry stores, home décor stores, and more.
CHRISTMAS MARKETS
Christmas markets started out as a German tradition during the Middle Ages, according to National Geographic. Downtown squares get turned into holiday extravaganzas with lights, bunting and vendors selling holiday decor such as ornaments or Nativity scene figurines.
Holiday treats and drinks are sold in the streets and carolers or piped-in music keeps  things festive. In non-pandemic years, Germany alone has 2,500 to 3,000 Christmas markets, says National Geographic. Thankfully for the rest of us, the tradition has spread not only throughout Europe but to the United States.
Head back to the main page of this special section to see all the holiday markets, craft fairs, and downtown holiday events in the region this holiday season.