A Tennessee Christmas – Small Business Shopping Guide
SHOP LOCAL
Proudly Presented By
Why Shop Local?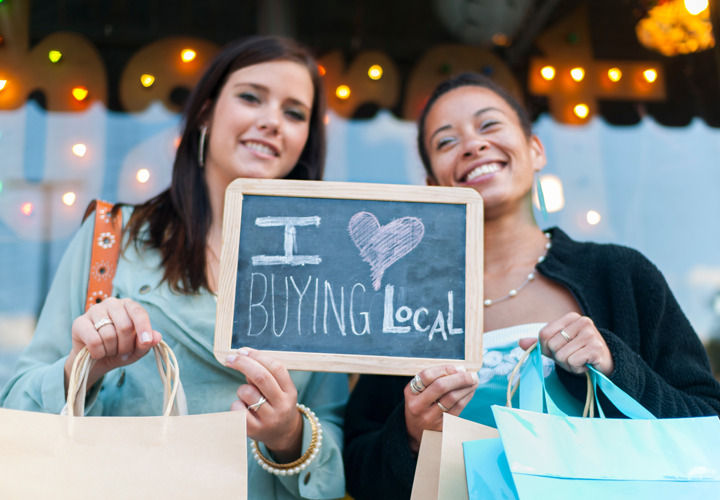 From promoting entrepreneurship and product diversity to increasing tax revenue used for schools and emergency services, spending money at locally owned businesses has plenty of tangible benefits for you and the regional community.
UNIQUE CHARACTER
We live in an increasingly homogenized marketplace, where the same stores, restaurants and hotels can be found at every highway exit. Shopping local helps preserve the one-of-a-kind businesses that give our region its distinctive character. Many times, it's better to purchase a one-of-a-kind gift from a locally owned shop rather than a national store that sells the same merchandise across the country.
STRONGER ECONOMY
Supporting locally owned companies means the money you spend stays here. For every $100 spent at a locally owned company, at least $68 stays in the community. Shopping at a big box retailer, only a fraction of the money stays in our region to support our schools, roads, and emergency services. According to Civic Economics, local restaurants return nearly 79 percent of revenues to the community, compared to just over 30 percent for chain restaurants. When profits stay local, it increases our community's wealth, tax revenue, and standard of living.
Locally owned shops also help sustain downtown revitalization efforts and generally speaking, are more generous. In a 2020 report conducted by SCORE, locally owned businesses donate 250% more than larger businesses to local nonprofits and community causes
BETTER SERVICE
Shopping locally can often translate into better purchasing experiences. Local business owners are invested in making their customers happy because they live in the same community as their customers. Business owners or managers of large, out-of-state companies don't have to worry about bumping into angry customers in the grocery store or church. Ask companies you do business with if they are locally owned. You may be surprised to learn that even some franchises are locally owned, like Buttermilk Sky Pie in Johnson City and Just Jump Jump in Bristol. Locally owned banks can be found in the region as well, including Bank of Tennessee (who also owns Carter County Bank) who takes a special interest in lending money to support and grow other local businesses, as well as lending money for personal needs.

Support local businesses with your presence and dollars as much as you can. You really do vote with your wallet, and shopping locally casts your vote for our region, our state and our country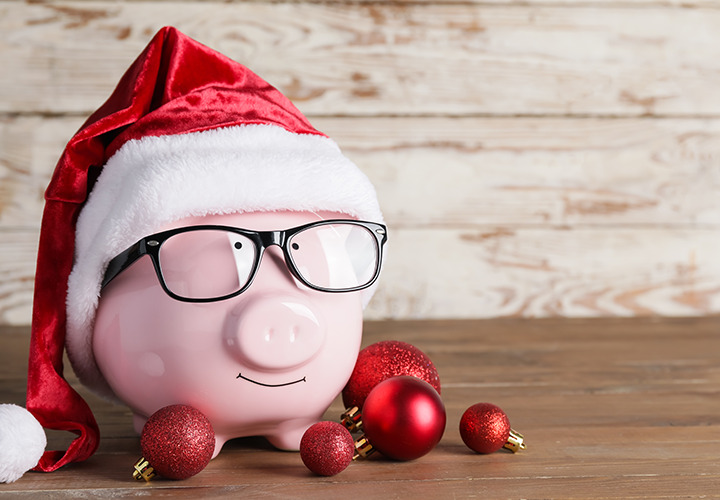 Christmas Club Accounts
Make Holiday Spending Easier
December comes with a variety of additional expenses that can really break your budget if you haven't been saving up for them. Between buying gifts, hosting parties, and traveling to visit family, you can easily spend hundreds, or even thousands, of dollars. Unless you have been saving money throughout the year, you will probably end up putting these expenses on a credit card.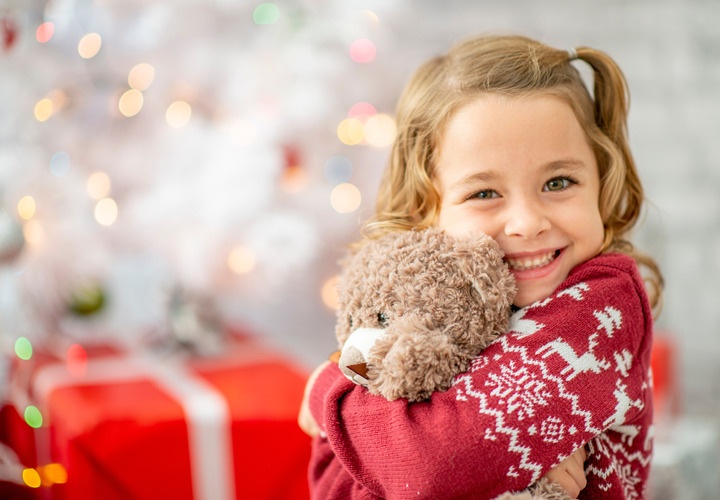 Teaching Kids About Gift Giving
It is natural for children to be eager to open their presents on Christmas, but it might not come as naturally for them to want to give gifts to others. Teaching your children how to give meaningful gifts that bring smiles to others will allow them to share this important aspect of the holiday season.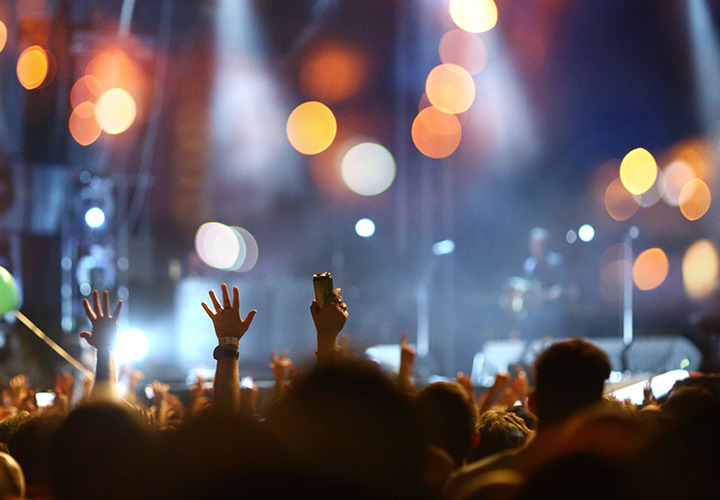 Gift Local Experiences
Too often, stuff ends up in landfills because people don't have room or use for them. So, when you are thinking about holiday presents, consider gifting a local experience. It will give the recipient memories of a great time while also supporting people in your local community.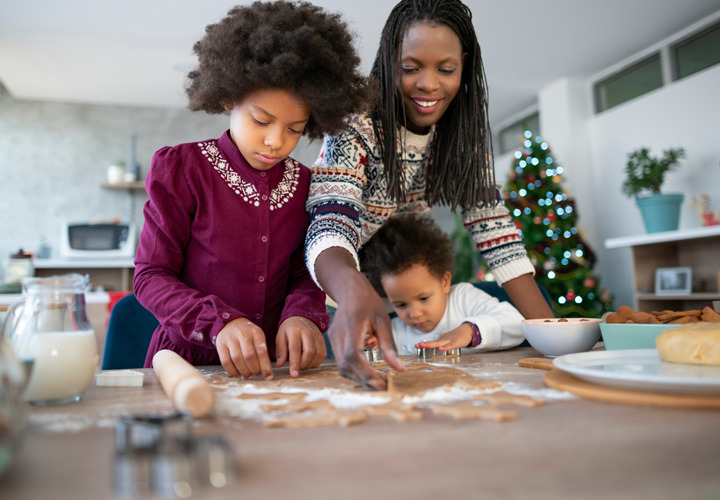 Preparing Holiday Meals
On A Budget
The holiday season can be one of the most difficult times to stay on a budget. When money is tight, don't spend too much on a fancy holiday meal that will be eaten in just an hour or two. Start by setting a budget of the amount you can afford to spend, and then turn to some creative ideas to stretch your budget and end up with a delicious meal for family and friends.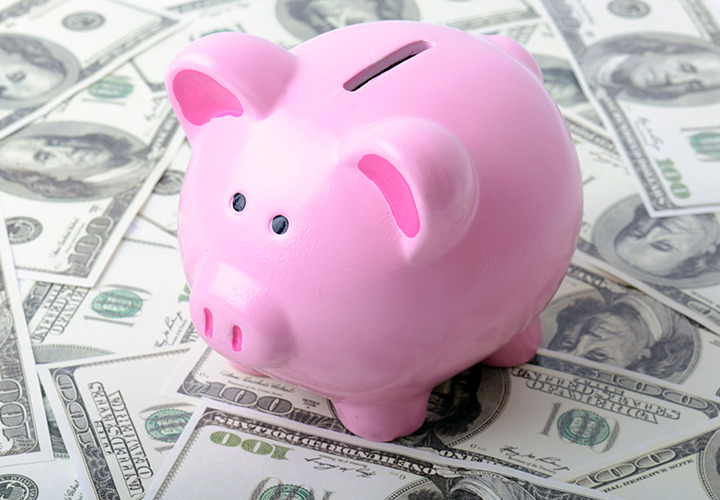 Save Money This Winter
On Your Electric Bills
Now more than ever, it is imperative that you be proactive about keeping your home energy efficient. If you do not keep an eye on this area, then you might be spending more money than you need. The best way to start saving money on your home energy bills is to perform a home energy audit.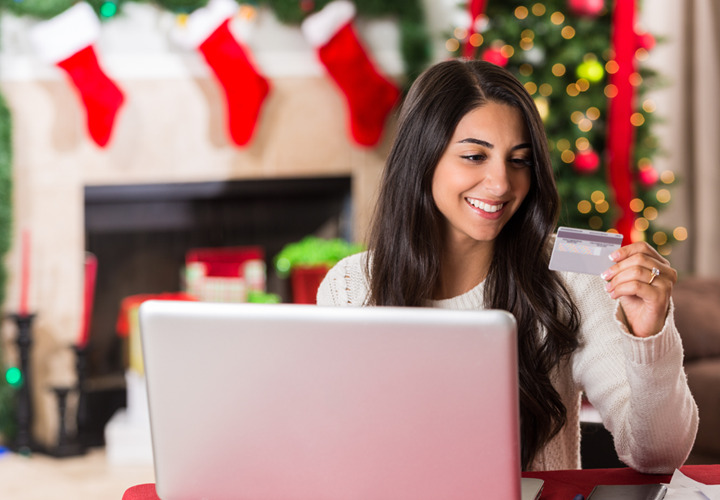 Ten Ways To Protect Your Debit Card
Using a debit card is not only convenient, but it can also be safer to use than cash. But you should remain vigilant in protecting your debit card and your bank accounts, especially during the holiday shopping season when ID thieves are counting on you being distracted by end-of-year activities.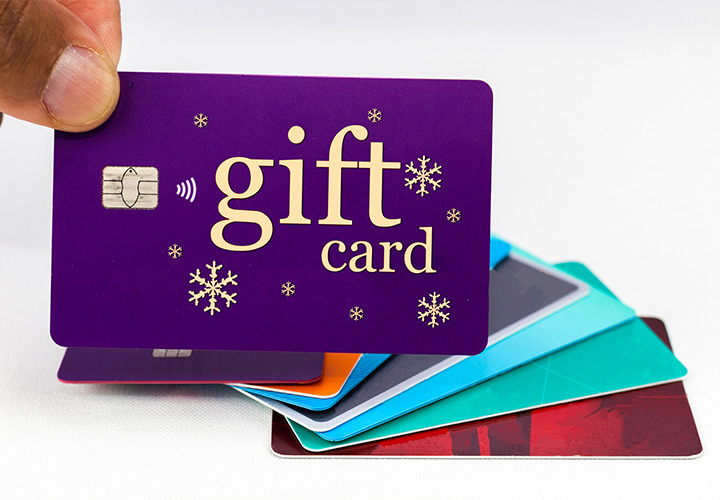 Protect Yourself From Gift Card Scams
Gift cards make convenient gifts to give and are widely loved by receivers and givers alike. With so many people buying gift cards to give as gifts it makes sense that the holiday season is also a time when gift card scams are at the highest.
Whether you are a giver or receiver of gift cards, the FBI encourages you to be vigilant and cautious when giving or using gift cards. Below is an overview of the most popular types of gift card scams, their warnings signs, and what you can do about them.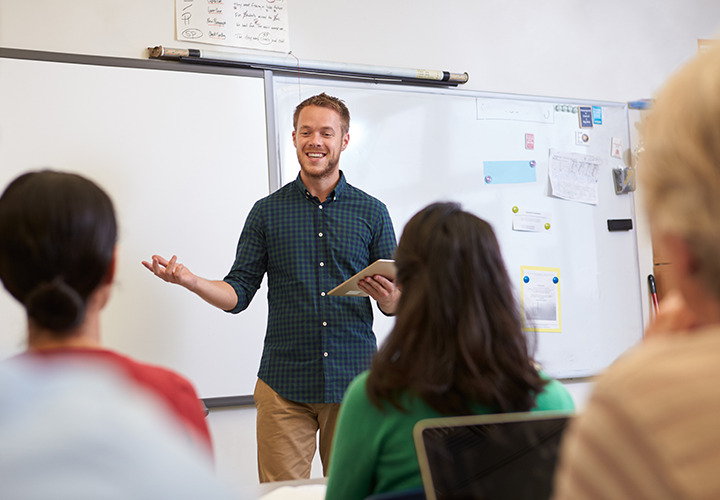 Teacher Gifts
For The Holiday Season
The Christmas season is a great opportunity to show your student's teacher that you appreciate the work their hard work and dedication. When you're thinking about the best gifts for teachers, you can either choose something they can use in their classrooms or something they can enjoy during their much-needed time off. Our list of the best gifts for teachers includes a terrific selection of items you can purchase from locally owned, small businesses in our region.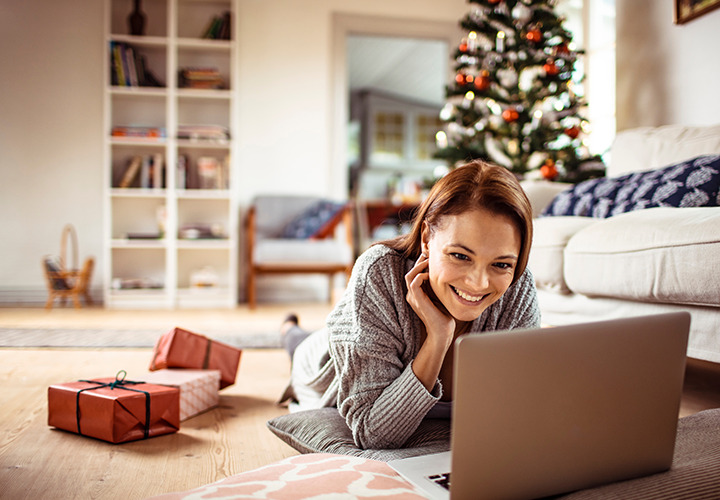 Shopping Local
On The Web
As online shopping becomes more and more popular, it's important not to leave small businesses behind.
You don't have to give up the comfort of your couch at home to keep crucial dollars in your hometown economy. Here's how to shop local on the web.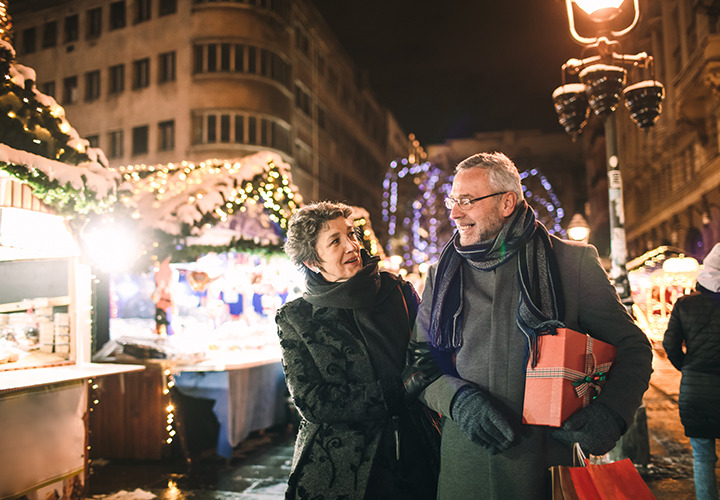 Shopping Local
At Local Holiday Events
Holiday shopping doesn't have to be a chore. In fact, depending on where you go, it can be an exciting experience that creates memories or becomes part of your family's traditions.
Let's all remember to support local small businesses this holiday season. We've curated some of the best area small businesses with fantastic gift ideas for anyone on your list.
There's plenty going on this holiday season
Local events calendar
Bristol
6 pm – 10 pm Daily
Speedway in Lights – Bristol Motor Speedway
7 pm
Bristol Christmas Parade – State Street
7 pm
Christmas at the Cameo with Hannah Voudrie and Dave Eggar – Cameo Theatre
8 pm
The Christmas Dream by Wizards of Winter – Cameo Theatre
Elizabethton
5 PM
Fraser Fir Christmas Tree Lighting – Folsom House (UT Extension Office)
6:30 PM
Candy Cane Quest – Cat Island Park
Winterfest Art Show – Sycamore Shoals State Historic Park
3 pm – Close
Skate by the Doe – Covered Bridge Park
5 pm
Christmas Movie in the Park – Elf – Edward's Island Park
Christmas at Carter Mansion – Carter Mansion
3 – 5 pm
Character Christmas – Covered Bridge Park
3 – 5 pm
Christmas at Covered Bridge Park – Covered Bridge Park
6 pm
"Silver Bells" Christmas Parade – Downtown Elizabethton
8 pm – 9:30 pm
Carson Peters & Iron Mountain – Bonnie Kate Theatre
3 – 5 pm
Grinchmas at Covered Bridge Park – Covered Bridge Park
Various Times
The Nutcracker Suite – Bonnie Kate Theatre
Various Times
The Nutcracker Suite – Bonnie Kate Theatre
Erwin
10:30 am
Christmas Parade – Downtown Erwin
(Parade begins at Erwin Village and travels down Main Ave.)
5 pm
Christmas Tree Lighting – Downtown Erwin
Gray
6 pm – 10 pm Daily
Shadrack's Christmas Wonderland – Appalachian Fair Grounds
10 am – 3 pm
The Tri-Cities Christmas Market 2022 – Appalachian Fair Grounds
Johnson City
Candy Land Christmas – Founders Park & King Commons
7:30 pm – 9:30 pm
Mannheim Steamroller – Freedom Hall Civic Center
10:30 am
Christmas Parade – Downtown Johnson City
2 pm – 6 pm
Visions of Christmas:1861 – Tipton Haynes Historic Site
4 pm – 5:30 pm
A Light in the Darkness: ETS Concert – ETSU Martin Center for the Arts
5 pm – 8:30 pm
Candlelight Christmas Tours – Rocky Mount State Historic Park
8 am – 1 pm
Holiday Market at Candy Land Christmas – Founders Park Pavilion
7pm – 9pm
A Very Special Christmas with Michael W. Smith – ETSU Martin Center for the Arts
11 am
Holiday Gift Wrapping Event – Johnson City Public Library
6:30 pm
Teen Holiday Cookie Decorating Night – Johnson City Public Library
Jonesborough
Christmas Tree Lighting – Courthouse in downtown Jonesborough
Dec 3, 10, and 17
Christmas in Olde Jonesborough – Downtown Jonesborough
Dec 3
Progressive Dinner – Jonesborough Visitors Center
Dec 3
2pm to 3:30pm
Christmas Cabaret – Jonesborough Repertory Theatre
Dec 3
10am to 4pm
Holiday Makers Faire – Mills Spring Makers Market
Christmas Parade – Downtown Jonesborough
Christmas in Olde Jonesborough – Downtown Jonesborough
Various Times
A Christmas Carol: A Live Radio Play – Jonesborough Repertory Theatre
Various Times
A Christmas Carol: A Live Radio Play – Jonesborough Repertory Theatre
Various Times
A Christmas Carol: A Live Radio Play – Jonesborough Repertory Theatre
Christmas in Olde Jonesborough – Downtown Jonesborough
Various Times
A Christmas Carol: A Live Radio Play – Jonesborough Repertory Theatre
Kingsport
1 pm – 4pm
77th Annual Santa Train featuring Santa and Marty Stuart – Centennial Park in Kingsport
10 am – 4 pm
Christmas in the Country – The Exchange Place Living History Farm
10 am – 8 pm
Jingle and Mingle Shop & Hope – Downtown Kingsport Merchants
6 pm – 7:30 pm
Kingsport Christmas Parade and Tree Lighting – Downtown Kingsport
2 pm – 5 pm
An 1818 Christmas at the Netherland Inn – Netherland Inn
2 pm – 5 pm
Holiday Loft Tours – Downtown Kingsport
10 am – 4 pm
Blue Ridge Artisan Days – Kingsport Farmers Market